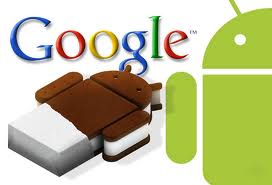 Google released Android 4.0 , also known as Ice Cream Sandwich or ICS  in mid November to the world at large. Assuming that was the earliest date that carriers, mobile makers and developers got their respective hands on it (which is not likely as at least handset OEMs were probably getting release candidate  builds at least) then why has over four months gone by and ICS is at best dripping onto new phones? Just in the last few days are seeing Samsung releasing the Android 4.0 update on the Galaxy S2  on O2, and there are some  Nexus S devices out there reportedly getting the update. Galaxy S users are however high and dry for which you can apparently thank Touch Wiz. While the Nexus S and Galaxy S are essentially identical under the bonnet, the presence of Samsung's Touch Wiz features means there is not enough memory for Ice Cream Sandwich. HTC is claiming several of its phones will be getting the Android update, only the HTC Sensation on Vodaphone is actually seeing an update at present.
And  it is not just phones. Supposedly the Samsung Galaxy Tab 2 was to release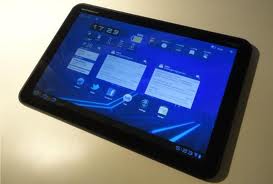 in the UK in March, but the release was pushed back to April because of problems with adapting TouchWiz. Motorola rolled out  OTA for ICS for the Xoom tablets starting in late January. Some would say that tablets can release updates far faster because the maker does not have to get the blessings of the respective wireless carriers. First, since many tablets come with wireless data options, that is not really true. Second, as owners of unlocked Galaxy S2s can tell you, not being tied to carrier approval apparently means nothing as they will be the very last group of  phones to get a taste of ICS.
According to recent surveys, less than five percent of Android users are currently running Ice Cream Sandwich  and the vast majority are running Gingerbread or lower. True, if you want the latest and greatest you can root your phone, but not everyone is a power user who fearlessly voids warranties. Further, one must consider the cost of incurring the wrath of the IT gods. Hacking your company issued device is risky at best and may be impossible in any case. Even if you bring your own phone or tablet to work, many corporate systems will not allow access to e-mail and the like with rooted devices by either technical means or threat of being sacked if discovered. So the vast majority is at the mercy of the phone and tablet makers for "official" upgrades. Those upgrades seem to come about as often as Henry VIII paid alimony.
What do you think?
Post from: Mighty Gadget – Gadget and Technology Blog
It's Spring: where is my Ice Cream Sandwich?
Tags: Android, Android Tablet, ICS, smar

This article was originally posted on Mighty Gadget