CES – Dell have confirmed its new Android powered phone will be coming to us here in the UK and was actually designed "specifically with the UK in mind" (that must be a first in the tech world). Although full details about the phone weren't spilled, when questioned about how it will feature in the UK market, Dell had the answers. Unfortunately no release date or price
The Mini 3i packs a slimmed down version of Android and originally was only going to be 2G and without WiFi, but as we weren't given the full details we're hoping it might change to make it a reasonable phone to get and not the worlds slowest android phone(for internet surfing), but from what we do know it will have :
3.5" 640×360 touchscreen
3MP camera
GPS
Bluetooth
microSD slot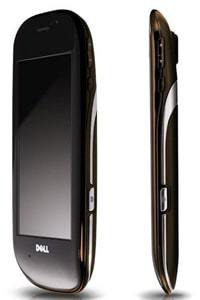 Post from: Mighty Gadget – Gadget and Technology Blog

Dell Mini 3i Android Phone for the UK.
Related posts

This article was originally posted on Mighty Gadget